На сайте Justia Trademarks была зарегистрирована торговая марка, относящаяся к антологии хорроров The Dark Pictures. Она указывает на очередную игру франшизы с подзаголовком The Devil in Me.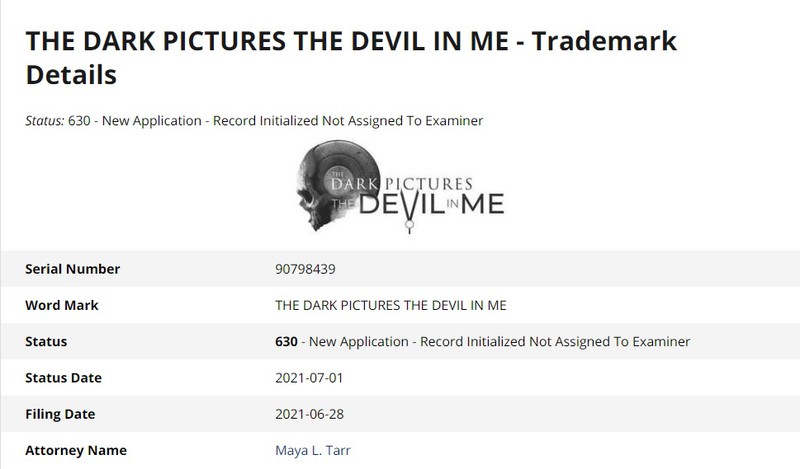 Обнаружившие торговую марку геймеры предполагают, что речь идет о следующей, четвертой по счету, части серии. Однако буква «V» в названии стилизована под римскую цифру «5». Было бы логично предположить, что речь идет все же о пятой части.
Тем более, что раньше разработчики заявляли, что антология будет включать «как минимум пять эпизодов».
В любом случае сейчас разработчики трудятся над третьей частью серии с заголовком House of Ashes. Ее релиз запланирован на 22 октября на PC и консолях обоих поколений.
Источник: Shazoo