Вчера легендарному геймдизайнеру и создателю франшизы Metal Gear Solid исполнилось 58 лет. По случаю своего дня рождения разработчик написал небольшой пост в твиттере.
1/2
Turned 58 years old today, and although my body is failing me, my creativity is not waning yet. Until my brain loses its creative power, I'll continue to strive to create things. That's my instinct, and that's what I love to do. Thank you. pic.twitter.com/rgaPBKeWXq

— HIDEO_KOJIMA (@HIDEO_KOJIMA_EN) August 23, 2021
Кодзима признался, что в последнее время его тело начало подводить. Даже несмотря на это, он намерен продолжать работать, пока его мозг «не потеряет все творческие способности». Также «гений» пошутил, что они с Брэдом Питтом ровесники, а Том Круз — всего на один год старше.
Ну что ж, Хидео действительно неплохо сохранился для своих лет.
Сейчас разработчик активно работает над режиссёрской версией Death Stranding. Новый геймплей игры покажут сегодня, на церемонии открытия gamescom 2021.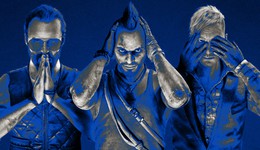 Прямой эфир с презентации gamesom 2021 — старт в 21:00 (МСК)
Через 30 минут, в 21:00 по Москве, стартует прямой эфир…
Далее
Источник: Shazoo